Tag Archives:
Cosmo Sport 110S for sale in Japan
We are the top Japanese sports and classic cars exporter in Japan and deliver your dream vehicle to anywhere in the world. With the largest actual stock of JDM sports and classic cars, we also have an exclusive partnership rights of Japanese domestic sports car dealers to export their cars to our customers worldwide. So if you are a fan of Japanese sports or classic cars and would like to import one Japan, never hesitate to contact as we are ready to achieve your highest satisfaction with the quality and competitiveness of our products and service.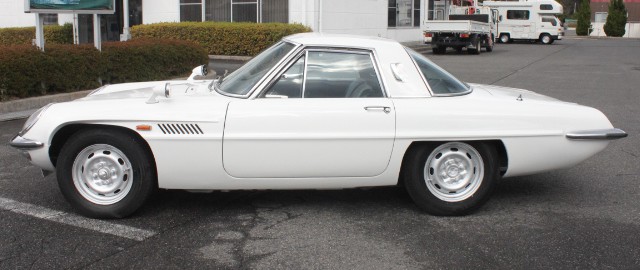 Mazda Cosmo Sport 110s was the world's first dual-rotor rotary engine production car and ever since has concurred the hearts of many classic Japanese car lover since its launch in 1967.
The Cosmo Sport 11os is considered by car enthusiasts to be a unique style Japanese interpretation of 'what a Western sports car' should look like. Near its production period, the Cosmo Sport 110s had a production run of around 1,200 units. Records show that only two 1967 Cosmos were exporter to the United States from Japan and the one of them being registered to Curtiss-Wright Corporation.