A Glimpse at the Japanese Auto Auctions – May 21

The Japanese auto auctions are AWESOME! Why? Because over 100,000 cars go through them every week! Every car that every dealer, shop and some private owners have grown tired of gets posted up between Saturday and Wednesday and then put up for bid Wednesday through Friday.
One thing that makes Japanese auctions so fun is that they have a huge variety of cars. There's USDM stuff brought over by importers and US military, there's European and Chinese cars, drift cars, road race cars and cars so customized it's hard to tell what they are.
Another thing is that many of these cars have low mileage and well maintained. Recently a 161,000 mile NSX in very good shape was featured on Nice Price or Crack Pipe for $25,000. That's 260,000 kilometers, a number that would cause most Japanese auction buyers to completely ignore it, but that car got a 69% NP win.
The fever for Skyline GTRs has caused a ton of US importers to spring up and the bidding for these cars are insane. All of the importers have access to these auctions and every importer fights with every other importer for 1989-1990 GTRs. This means that other gems get totally overlooked, often getting no bids at all! I've compiled a list of my favorite 10 non-Skyline cars up for auction this week hoping to teach people that there's more to Japan than Skylines, and many are just as cool.
10. 1988 Toyota Starlet Turbo S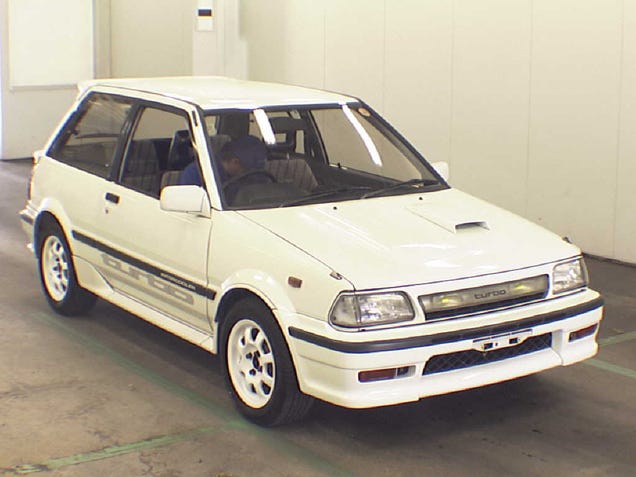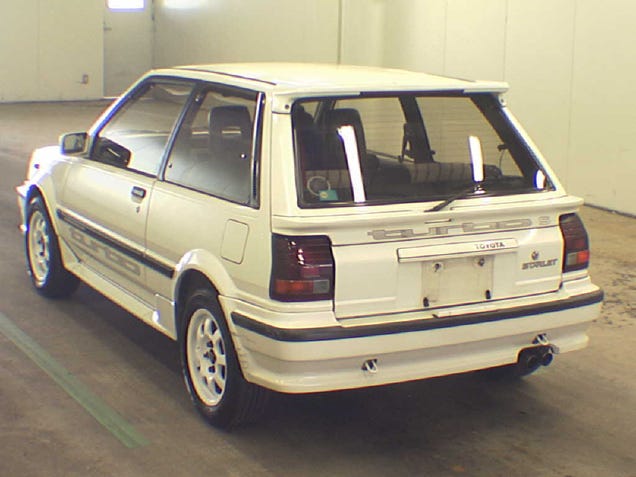 A tiny 1700lb hatchback with 105hp from it's peppy 1.3L engine, this car also featured Toyota's very fancy TEMS active suspension system which made it pretty fun to drive. I have a soft spot for early hot hatches, but what made this one make the list was the fantastic '80s-ness of the big TURBO stickers & badges on every side of the car. Even the front grill has one where usually you'd see the manufacturer's logo!
9. Nissan BE-1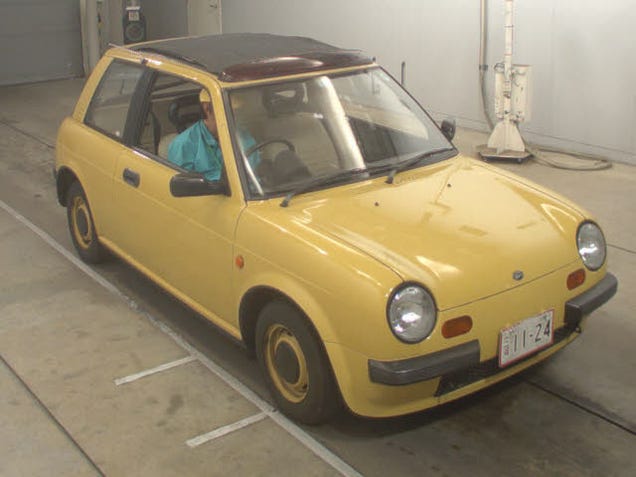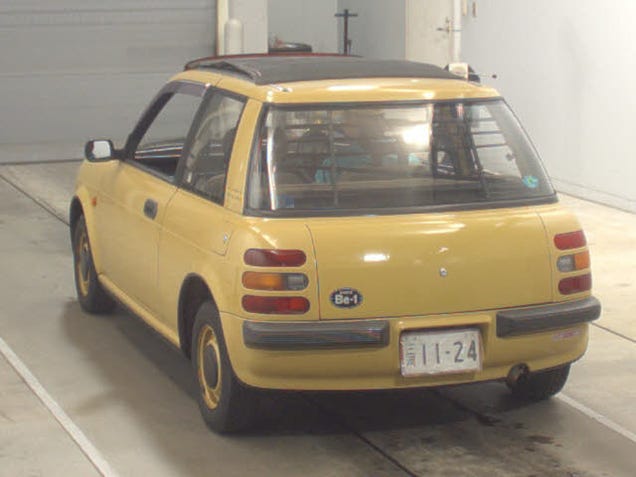 These were supposed to be fashionable, retro-themed commuters in Japan but didn't meet kei car standards and only 10,000 were made. It has a paltry 1L engine making 52hp but gets 72mpg highway/54mpg city plus you can enjoy the scenery with its electronically retractable canvas roof while looking smugly at Prius drivers.
8. 1983 Fairlady 300ZX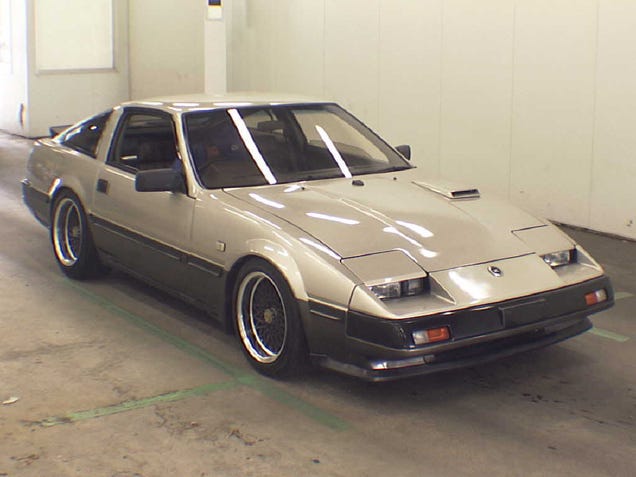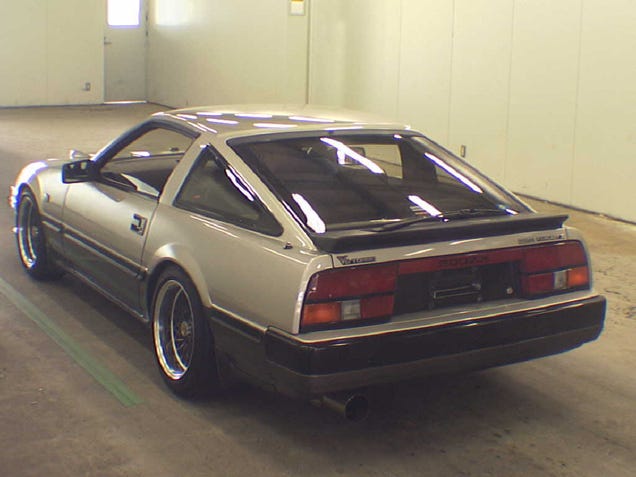 This car is super clean inside and out with only 73,000 miles on it. It has the 3L V6 turbo motor putting out 200hp and is especially notable for being one of the earliest Z31 ones made at number 178. As a bonus it has working AC, power windows and a fairly extensive maintenance history. This is one of those cars that while you can buy it in the US and enjoy the ease of LHD, good luck finding one this nice with as few miles on it.
7. 1981 Nissan Gloria Turbo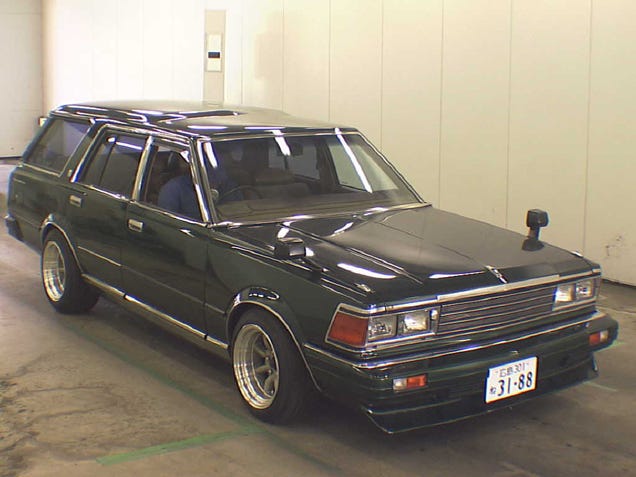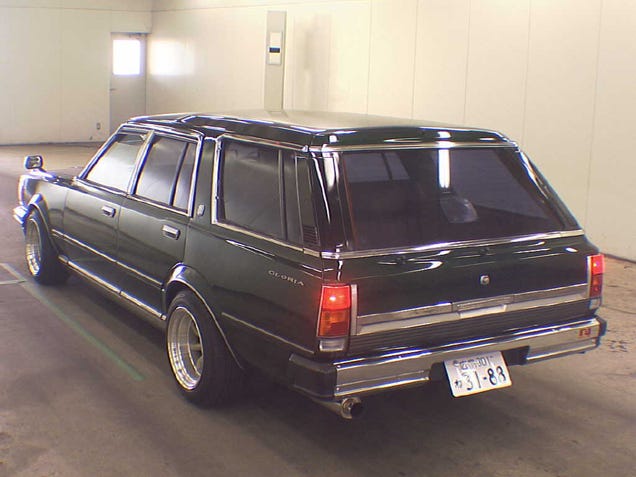 This boxy wagon was called the Japan Car of the Year when it was introduced in 1979 because of its advanced fuel-saving technology. It has a 2L turbocharged inline 6 and that is literally all I know about it. It's on the list because it's like a Volvo 240 wagon's older, cooler brother. The super dished wheels and front spoiler also help in the attitude department.
6. 1976 BMW 1502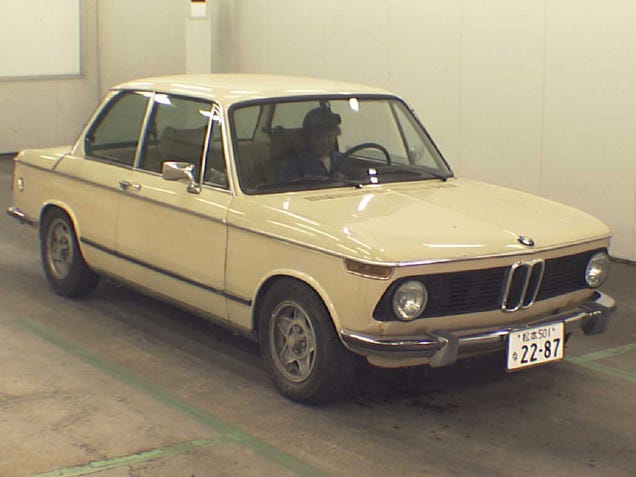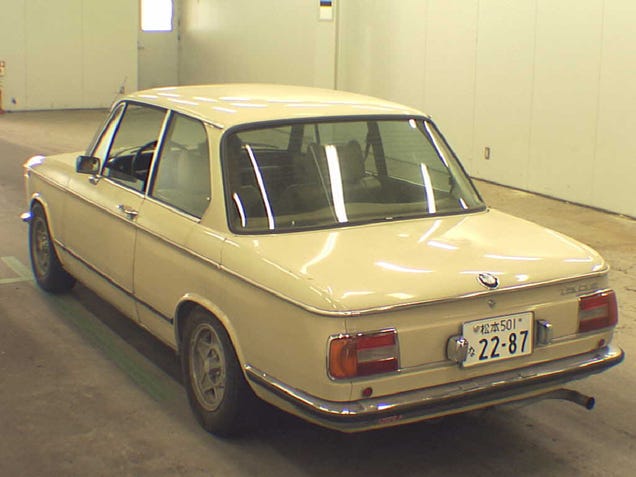 The 1502 came after the retirement of the 2002 and had a very sad 75hp, especially sad since the 2002 base model had 100hp. But, it's pretty rare as it was only made for two years. Considering the 2002 was made for seven years and prices are skyrocketing, just imagine how much a 1502 with only 40,000 miles on it would be worth. Plus, the only guy cooler than you at the BMW CCA meets is the guy with the 2002 Tii Touring.
5. 1979 Buick LaSabre (with a Grand National front end)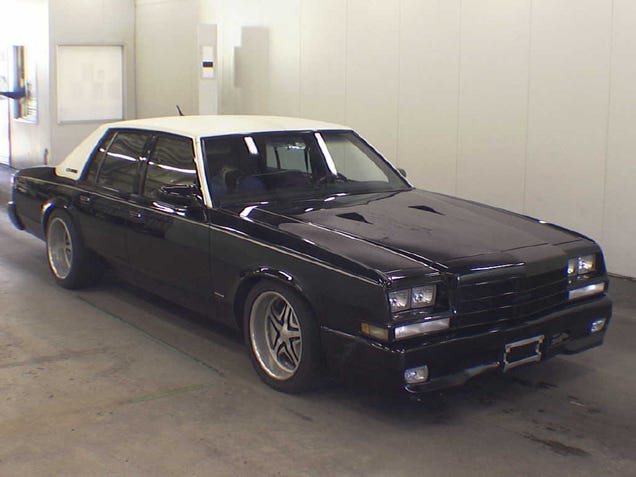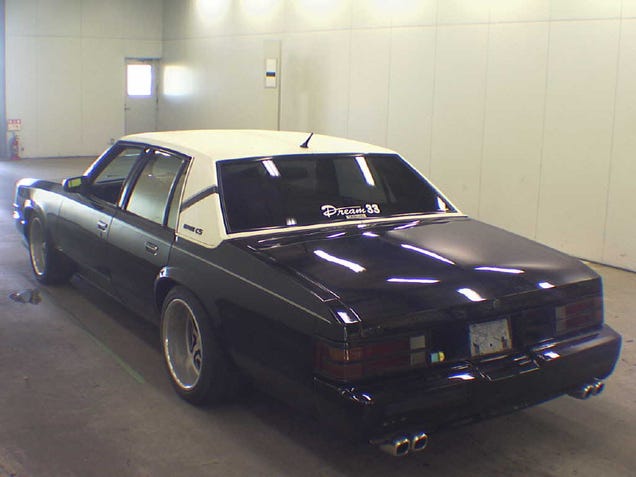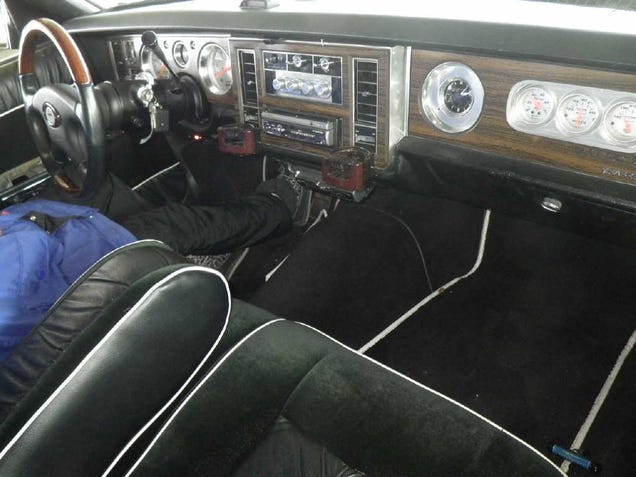 This thing has been coming around the auction block forever and probably isn't selling because its just not realistic for Japan. It has a 5.6L Windsor V8 engine, great wheels, 13,000 miles and is LHD so no problems driving it daily in the US on the open road. And check out the interior! That steering wheel, those gauges and those pimp seats! This has gone through the auctions a few times, maybe because the reserve is too high or maybe because it's just too awesome (and large, and old, and massively expense to put on the road) for Japan, so it's time to bring it home to the US. It would kill it at car shows and be a blast to drive down the highway!
4. 1973 Toyota Sprinter Trueno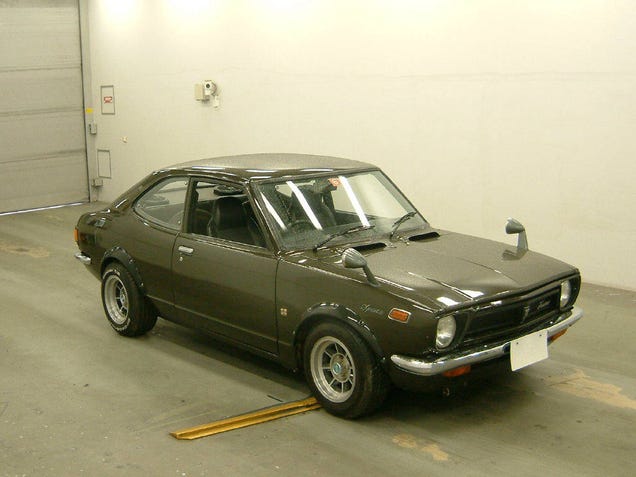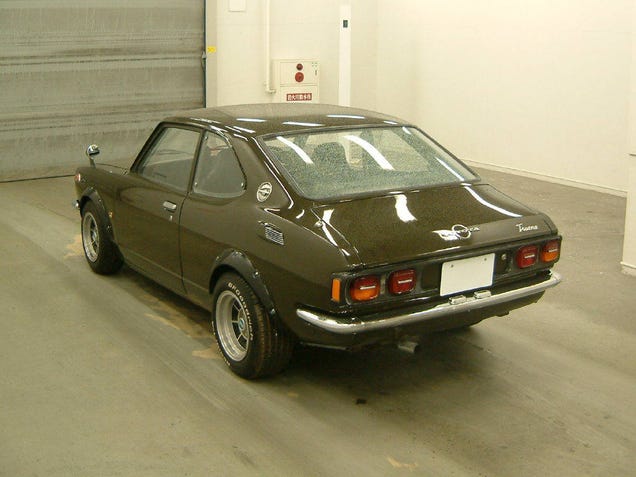 These are sporty little cars packing a 1.6L twin-cam, twin carb, high compression motor with 115hp and if they look familiar, that's because they are basically a Toyota Corolla with some cosmetic differences. USA did get the Corollas in 1973 but without the good motor and by now very few exist as these cars were very prone to rust. The Sprinter Truenos were the sports versions in the lineup thanks to stiff suspension, hemispherical combustion chambers (so you can tell people "Its got a hemi in it" and technically be correct), aluminum heads, front disc brakes, a 5-speed transmission and factory fender flairs to allow for wider tires. Many compare them to mk1 Ford Escorts because of their handling, quickness and similar weight. They're a fun car that's likely to rise quickly in value, especially when in this condition.
3. 1975 Toyota Celica GTV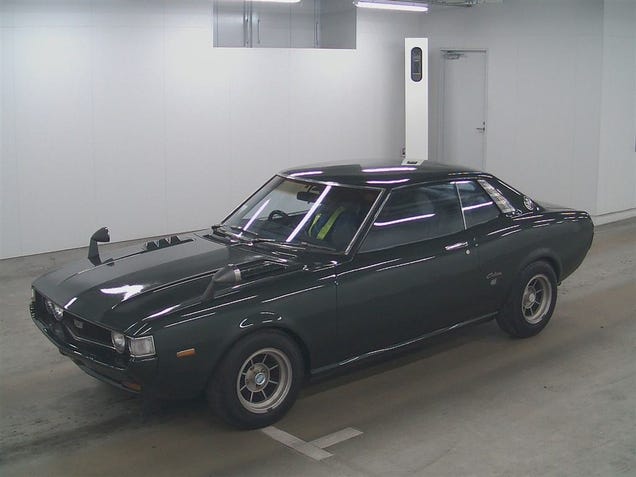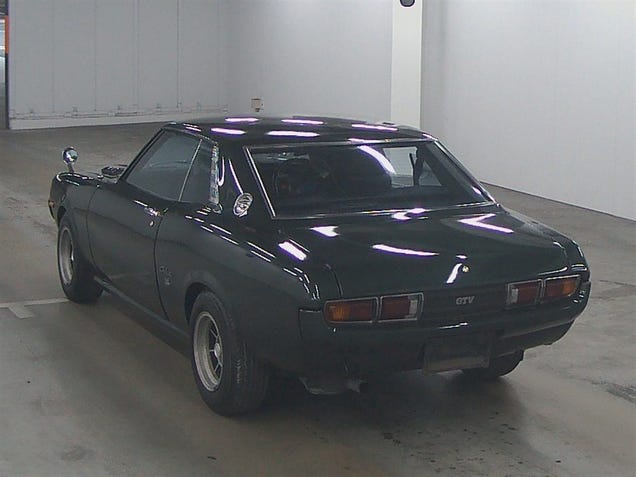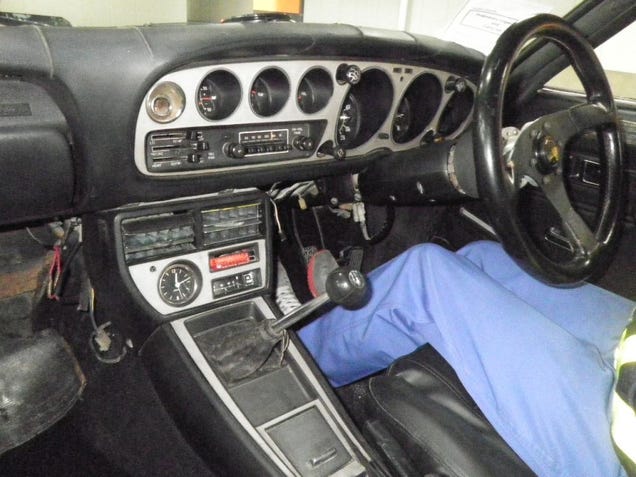 Similar to the Sprinter but larger in size and with the same engine, this car also came to the US (but without its 1.6L twin-cam/twin-carb engine). The GT is the highest trim level, with the V meaning it has firmer suspension so this is basically a slightly slower, much more luxurious Sprinter. The interior appears to be a nicer place to be as well with leather seats, a full complement of dash gauges and, at one time, working AC. And yes, those hood louvers are from the factory.
2. 1990 Ferrari 348TB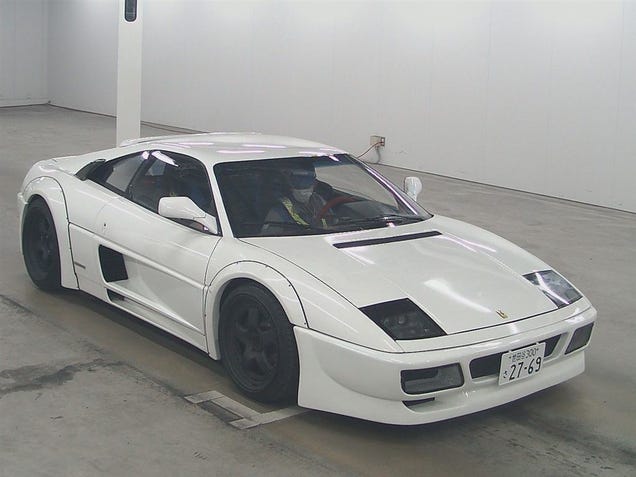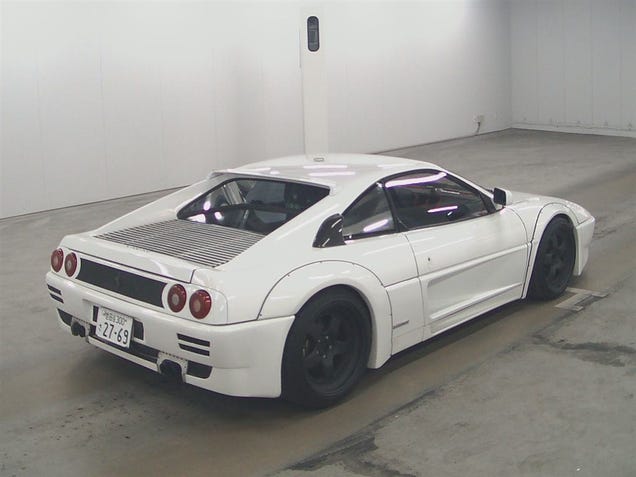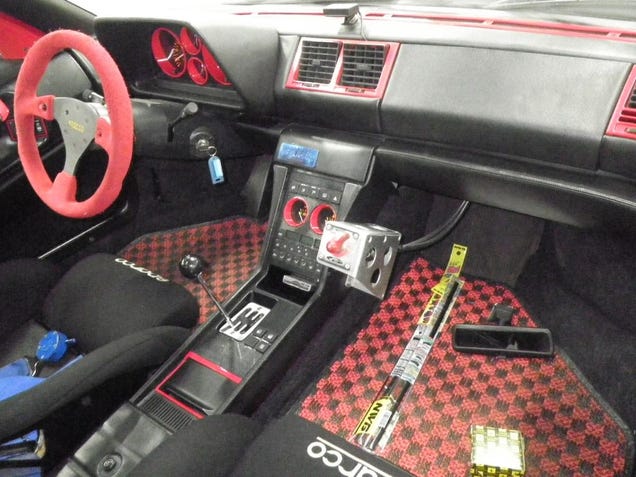 I'm not familiar with Ferraris but the Ferrari 348TB seems like the poster child for the huge maintenance bills and finicky driving characteristics that supercars are famous for. This one is not likely to come with a stack of maintenance records showing that every nut and bolt has been touched only by certified mechanics at the dealership and is not what one would call "an investment". But, it does have body modifications to make it look like an F355 and that (plus its 27,000 miles) says to me that this car was enjoyed, not pampered in a climate-controlled garage its whole life. Somebody bought this because they wanted to drive it. The interior is rather hideous, more Pep Boys than Ferrari, but it does have that drool-worthy gated shifter. Purists will likely poop themselves, a definite plus.
1. 1986 VW Type 2 Transporter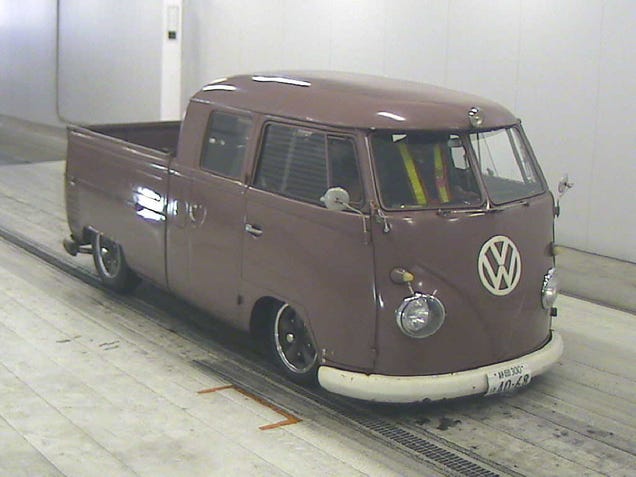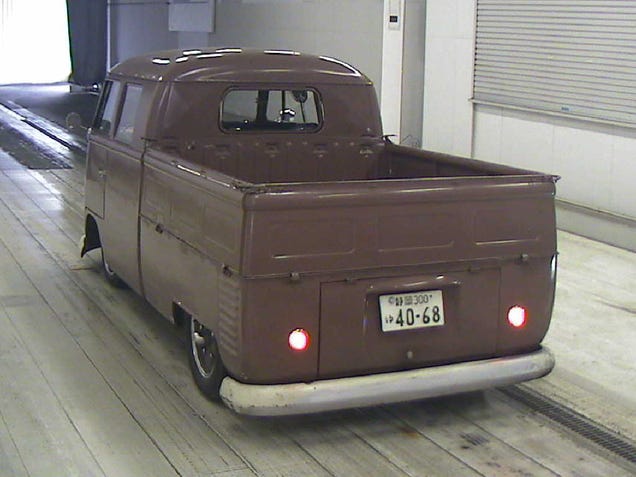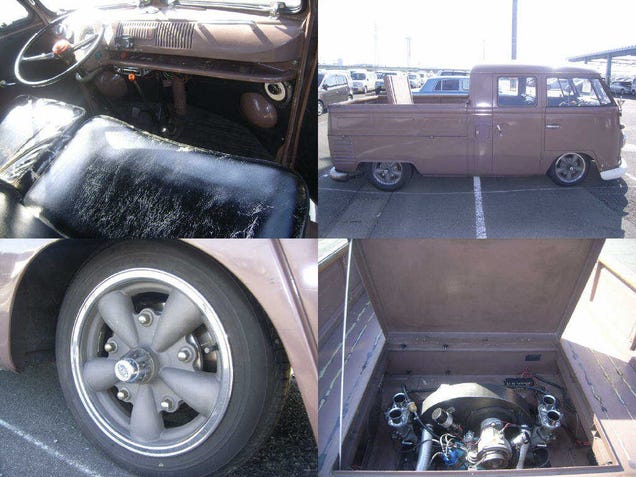 I had no idea they made recent versions of these, having only seen them in the US where they are either rusted to hell or fully restored and very, very expensive. This one, while a 1986 model, appears to be no different than the original T2 pickups though it has a mere 8,700 miles on it. There are surely some differences VW-experts can pick out but many of the changes are probably improvements to the ride, reliability and safety. For example, the large front disc brakes are a nice touch, as is the modern fuse panel. And did I mention 8,700 miles?
---
Remember, even though JDM Expo specializes in Skylines and other JDM sports cars, we can source anything you want and are the largest exporters in Japan. These cars are just a small sample of the type of cars that pass through the auctions every week and auctions can be a great way to get a hard to find car. The only catch is you have to be ready to buy because the average sale from start to finish takes less than 30 seconds! We'll be happy to discuss how the auction process works and as experts in the marketplace, let you know what a reasonable bid might be. Just send us an email to get started – [email protected]!