Reserve your GTR R34 at JDM Expo before they become sky high expensive in Japan!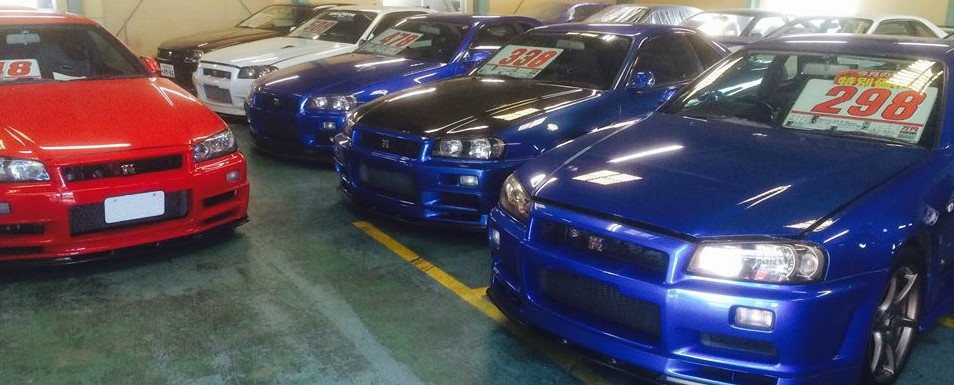 Nissan Skyline is a car that can grab any car enthusiasts' attention no matter if modded or bone stock. Undoubtable, GTR R34 since the start of its production in the late 1990s, has always been at the heart of sports car lovers as the number one car to own.
As we are presently working on delivering GTR R34's 100% legally to the United States, thousands of US customers are waiting to purchase this car as some describe it as a raw animal waiting to be unleashed on the streets of the United States.  One of the factors that fuels USA customer's enormous desire to own GTR R34 is the fact that in the States, it has been almost impossible to own one 100% legally. However, soon this might not be the case since we are working on delivering those legendary vehicles to the USA customers as 100% legal to drive in the US streets.
Nonetheless, production of GTR R34s are very limited and only several hundred of them are available for sale in Japan. We believe that the price of GTR R34s will continue to climb higher as the supply is limited while the demand for those cars are almost staggeringly unlimited! Right now, one can buy one of those beasts in Japan for relatively cheap price starting from $20,000 to $25,000. However, we believe that their price will shoot up high dramatically as soon as we (JDM Expo) will fix the paperwork with the United States government to legally export them to the United States.
If you would like to beat the upcoming market inflation, contact us today and reserve your GTR R34 in our stock while you can buy them at relatively cheap price in Japan. We have 10s of GTR R34s in stock available for sale and reservation! Moreover, as an exclusive exporter of Japanese classic and sports car at Japanese domestic car dealerships, we also offer the available GTR-R34s in Japanese domestic car dealers for sale and reservation.
Contact us at [email protected] to learn more about reserving your GTR R34 before they become very expensive to buy from Japan.