The Cosmo Sport 110s for sale in Japan at JDM Expo!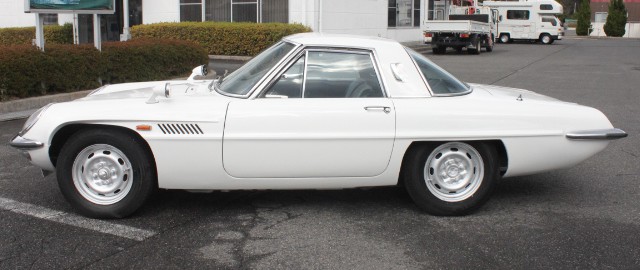 Mazda Cosmo Sport 110s was the world's first dual-rotor rotary engine production car and ever since has concurred the hearts of many classic Japanese car lover since its launch in 1967.
The Cosmo Sport 11os is considered by car enthusiasts to be a unique style Japanese interpretation of 'what a Western sports car' should look like. Near its production period, the Cosmo Sport 110s had a production run of around 1,200 units. Records show that only two 1967 Cosmos were exporter to the United States from Japan and the one of them being registered to Curtiss-Wright Corporation.
Although it is very rare to see such cars for sale in present day, at JDM Expo, we offer you this rare classic Japanese car – Cosmo Sport 110s for sale!
Please visit our online vehicle inventory to learn more about the available Cosmo Sport 110s for sale from Japan: http://jdm-expo.com/vehicle-inventory/47-buy-mazda-classic-cosmo-sport-l10a-sale-in-japan-to-australia-uk-usa.html